Conference airport transfer buses (Sunday 23 September)
The conference will provide complementary bus transport from Sydney International Airport to Wollongong Hotels for delegates arriving on the morning of Sunday 23 September 2012. Buses will be operating from the airport between 7 am and 11 am. There is no need to make a booking.
On Sunday 23 September, volunteers from University of Wollongong will be waiting at the Sydney Airport arrival hall's Airport Meeting Point to help delegates find their way to the conference buses.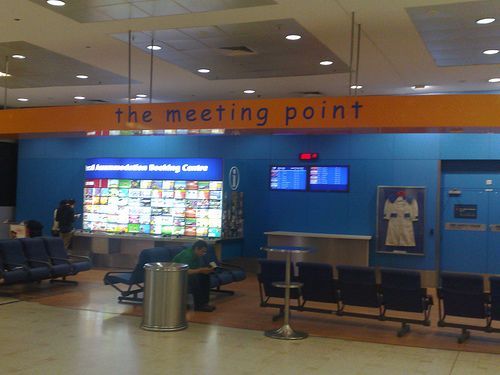 The conference buses will be picking up the delegates at quadrant X5 on the Sydney Airport map (located on the way to the airport terminal train station). The buses are operated by Premiere Illawarra and will have "UOW Conference" displayed in the windows.
Early and late arrivals
If you arrive before or after Sunday 23 September 2012 morning, you may consider the following airport transfer services (at delegates' own cost):
Train service: An hourly train service runs daily between the Airport and Wollongong Station. Visit AirportLink website for more information. You might need to take a taxi to travel from Wollongong Station to your hotel. Approximate cost: train ticket AUD20 + Taxi fee AUD 15
Limousine service: Leisure Coast Limousine provides direct airport transfer from the Airport to your hotel in Wollongong. The airport transfer service can be booked here. Approximate cost: AUD60
Getting to the University of Wollongong
The University of Wollongong (UOW) main campus is nestled beside the F6 freeway, allowing easy access for travel by car or motorcycle. All local bus operators also provide routes to and from it. The campus is just a 5 minute walk from the North Wollongong train station and a campus shuttle bus service connects regularly to it. More information can be found at the Getting to UOW website.
Free 'Gong' Shuttle and conference buses
A free shuttle bus service (the "55A" and "55C" green buses) is also available. It connects most of the conference hotels to the UOW main campus.
Weekday operating hours: 7am to 10pm from Monday to Friday
Peak hours (7am - 9am & 3pm - 6pm): every 10 minutes
Off-peak: every 20 minutes
The weekend service operates every 20 minutes from 8am to 6pm.
A detailed shuttle bus route and hotel map can be downloaded at the following link:

As well as the usual free shuttle, the conference is providing additional buses on Monday morning:
Chifley Wollongong: 1 bus leaving at 8am
Best Western Wollongong: 1 bus leaving at 8am
Other hotels: 4 buses picking up from conference hotels in a loop from 7:30 am. Last bus to leave by 8.00 am.
Conference buses will also be provided on Tuesday and Wednesday mornings with a reduced frequency. All these buses will be picking up delegates at conference hotels, in a loop. First bus starts at 7:30am and the last bus will leave for the conference by 8.00am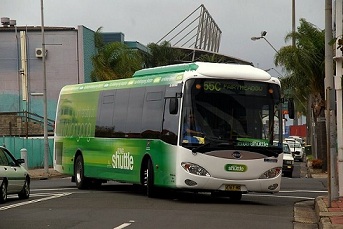 Last reviewed: 19 September, 2012
Key Dates
Conference Dates: 23 - 28 September 2012
Technical Co-Sponsor