Technical Exhibit
The IRMMW-THz technical exhibit has become an important occasion to exchange information and to showcase new products and services. The 2012 Conference, to be held in the University of Wollongong, Australia, offers an excellent chance to interact with hundreds of participants from all over the world.
The technical exhibit will be held in the UniCentre, which will also be used for the poster sessions and the refreshment breaks. So there will be ample opportunity for exhibitors to interact with conference attendees.
Exhibit registration includes access to all technical sessions for two persons. Each exhibitor will be provided with a floor space of about 3 x 2 metre-squared with table and chairs, as well as standard Australia electrical outlets and wireless internet access. Exhibitor space is limited and is available on a first-come, first-serve basis. To reserve a space, payment in advance is required. Other sponsorship opportunities are also available.
Exhibitor Registration
| | Exhibitor Registration Fee* |
| --- | --- |
| Early Bird | AUD 2400 |
| After 12 July | AUD 2600 |

The exhibitors will be acknowledged in conference website and materials. Please contact irmmw-info@uow.edu.au for more information. Exhibitors can register online at the exhibitor registration website**.
* Exhibitor registration fee includes free registrations for up to 2 persons, including 2 welcome reception and 2 conference banquet tickets.
** 'Exhibitor' should be chosen as your Participation Type when entering your Personal Data.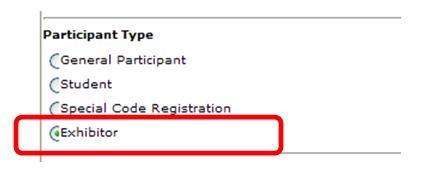 Last reviewed: 1 August, 2012
Key Dates
Conference Dates: 23 - 28 September 2012
Technical Co-Sponsor