Ancillary Activities
The activities are not part of the IRMMW-THz conference. The LOC are providing this information only as a courtesy for delegates and take no responsibility for the accuracy of the information on external websites. Delegates take part in these external activities at their own risk.
For early arrivals: Finals football at ANZ Stadium (Sydney 2000 Olympic Stadium)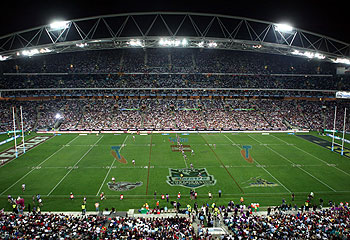 Friday 21 September 2012, 7:50 pm
Australian Football League Preliminary Final: Sydney Swans v Collingwood
Website: Sydney Swans v Collingwood

Saturday 22 September 2012, 7:45 pm
National Rugby League Preliminary Final: Bulldogs v Rabbitohs
Website: Bulldogs v Rabbitohs
For early arrivals: Opera and Concert at Sydney Opera House
Saturday 22 September, 7:30 pm
Opera Australia will be presenting Giuseppe Verdi's Aida.
Venue: The Opera Theatre, Sydney Opera House
Ticket booking: Verdi's Aida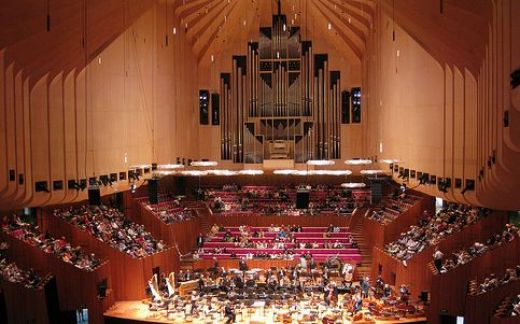 Saturday 22 September, 8:00 pm
Sydney Symphony Orchestra will be presenting works from Dutilleux, Beethoven and Mozart.
Venue: The Concert Hall, Sydney Opera House

Program:
Dutilleux: Mystère de l'instant (Mystery of the Moment) AUSTRALIAN PREMIERE
Mozart: Piano Concerto No. 20 in D minor, K466
Beethoven: Symphony No. 4 in B-flat major, Op. 60

Conductor Hannu Lintu
Piano Angela hewitt
Ticket booking: Angela Hewitt Plays Mozart: Mystery and Motion
Sydney Opera House dress code: Unless specified, there is no formal dress code at Sydney Opera House, although shoes must be worn at all times.
Activities around Wollongong

Skydiving
Website: Skydive the beach
Learn to surf
Website:Pines Surfing Academy
Pines Surfing Academy is offering 50% discount on Normal Lesson Prices to IRMMW-THz 2012 delegates!
Treetop walk
The Illawarra Fly offer IRMMW-THz 2012 delegates a 20% discount on general admission; present your conference badge at the ticket counter to receive the discount!
Website: Illawarra Fly Treetop Adventures
Last reviewed: 18 September, 2012
Key Dates
Conference Dates: 23 - 28 September 2012
Technical Co-Sponsor