Accommodation
There are many options available for accommodation in Wollongong. For delegates of the conference, rooms have been reserved at discounted rates in hotels in the Wollongong city centre and near the popular beaches. In order to receive the discounted rates, reservations should be made by email directly with the hotels, quoting the reservation code. As two other international conferences take place in the same week in Wollongong, each hotel has set a deadline for receiving the guaranteed rate and booking. We strongly recommend that all delegates make their reservation as soon as their travel itineraries and registrations have been finalised. Any of the reserved rooms that remain unbooked after the deadline will be released to general bookings, meaning delegates who leave their accommodation bookings late may end up paying full price or having to find alternate accommodation.
| Hotel | Reservation deadline |
| --- | --- |
| Novotel North Beach | 6 August 2012 |
| Chifley | 19 August 2012 |
| All others | 20 August 2012 |
In the case that you are unable to make the reservation before the deadline, please contact our travel partner, Platinum Travel, who can help with your accommodation arrangement, email:
melissa.wolpert@ptc.travel
Location of Hotels
The location of the hotels and the university are shown on an interactive Google map here. A PDF map can be downloaded here.
Rates and taxes
Please note that all taxes are included in the following rates, although some hotels may charge an additional fee for payment by various credit cards.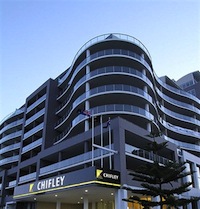 Hotel
Chifley Hotel (4.5 stars)
Website
www.chifleyhotels.com.au/wollongong/chifley-hotel-wollongong
Reservation
Reservation code: UOW-ISEM
email: reservations.wollongong@chifleyhotels.com
Guaranteed Rates
(AUD per night)
Deluxe Queen: $140
Deluxe Twin: $140
Executive Balcony: $165 (after deadline: $175)
Executive Suite: $215 (

after deadline:

$225)
Junior Suite: $240 (

after deadline:

$275)
Chifley Suite: $325 (

after deadline:

$490)
Location & Contact
60-62 Harbour Street,
Wollongong, NSW, 2500
Phone: (+612) 4201 2111
Fax: (+612) 4201 2112
Reservation Deadline
August 19, 2012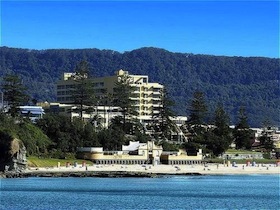 Hotel
Novotel North Beach (4.5 stars)
Website
novotelnorthbeach.com.au
Reservation

For the discounted rates below the Novotel requires delegates to email or fax a completed reservation form.
The email address and fax number for reservations are provided at the bottom of the form.

Guaranteed Rates
(AUD per night)
Standard Room: $177
Ocean View Room: $207
Ocean View Balcony Room: $217
Location & Contact
2 -14 Cliff Road,


North Wollongong,

NSW, 2500
Phone: (+612) 4224 3111
Fax: (+612) 4224 3141
Reservation Deadline
August 06, 2012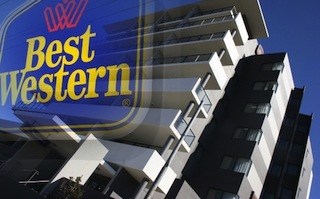 Hotel
Best Western Wollongong (4.5 stars)
Website
www.bestwesternwollongong.com.au
Reservation
Reservation Code: IRMMW2012-UOW
email: info@bestwesternwollongong.com.au
Guaranteed Rates
(AUD per night)
Two-bedroom suite: $179 (max 3 persons)
Location & Contact
6-10 Gladstone Ave
Wollongong, NSW, 2500
Phone: (+612) 4222 4000
Fax: (+612) 4222 4040
Reservation Deadline
August 20, 2012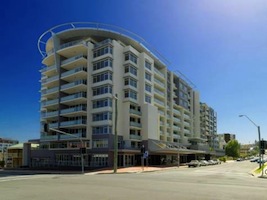 Hotel
Medina Suite Hotel (4.5 stars)
Website
www.medina.com.au/medina-executive-wollongong/hotel
Reservation
Reservation code: 9258930
email: mewg@medina.com.au
Guaranteed Rates
(AUD

per night)

All suites: $140
Location & Contact
19 Market Street,
Wollongong, NSW, 2500
Phone: (+612) 4250 5000
Fax: (+612) 4250 5099
Reservation Deadline
August 20, 2012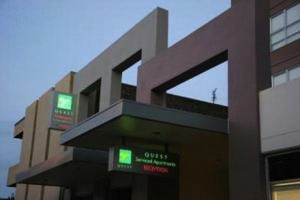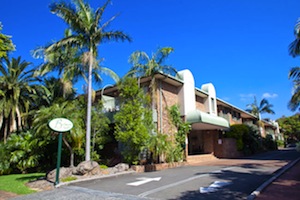 Hotel
Belmore All Suite Hotel
Website
www.belmore.net/index.php
Reservation
Reservation code: IRMMW2012
email: reception@belmore.net
Guaranteed Rates
(AUD per night)
Studio rooms: $139
One bedroom suite: $149
Two bedroom suite: $199
Location & Contact
39 Smith St,
Wollongong, NSW, 2500
Phone: (+612) 4224 6500
Fax: (+612) 4229 1860
Reservation Deadline
August 20, 2012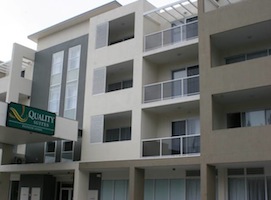 Hotel
Quality Suite, Pioneer Sands, (4.5 stars)
Website
www.pioneersands.com.au
Reservation
Reservation code: IRMMW2012-UOW
email: info@pioneersands.com.au
Guaranteed Rates
(AUD per night)
One-bedroom suite: $109
Two-bedroom suite: $179 (max 3 persons)
Deluxe Two-bedroom suite: $209 (max 3 persons)
Location & Contact
19 Carters Lane,
Towradgi, NSW, 2518
Reservation Deadline
August 20, 2012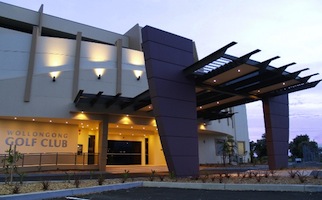 Hotel
Best Western City Sands (4 Stars)
Website
citysands.bestwestern.com.au
Reservation
Reservation code: IRMMW2012-UOW
email: accommodation@wollongonggolfclub.com.au
Guaranteed Rates
(AUD per night)
One-bedroom suite: $175 (oceanview or mountain view)
Two-bedroom suite: $275 (max 4 persons)
Location & Contact
151-161 Corrimal Street (PO Box 2084),
Wollongong, NSW, 2500
Phone: (+612) 4222 3141
Fax: (+612) 4222 3100
Reservation Deadline
August 20, 2012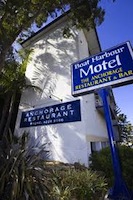 Hotel
Boat Harbor Motel (3 Stars)
Website
boatharbour-motel.com.au
Reservation
Reservation code: IRMMW2012-UOW
email: info@boatharbour-motel.com.au
Guaranteed Rates
(AUD per night)
All suites: $110
Location & Contact
Corner Campbell and Wilson Street,
Wollongong, NSW, 2500
Phone: (+612) 4228 9166
Fax: (+612) 4226 4878
Reservation Deadline
August 20, 2012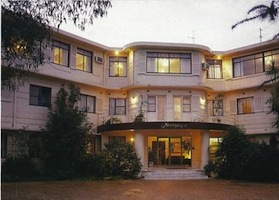 Hotel
Normandie Motel (3 stars)
Website
normandie.com.au
Reservation
Reservation code: IRMMW
email: bookings@normandie.com.au
Guaranteed Rates
(AUD per night)
All suites: $115
Location & Contact
30 Bourke Street,
North Wollongong, NSW, 2500
Phone: (+612) 4229 4833
Fax: (+612) 4229 4502
Reservation Deadline
August 20, 2012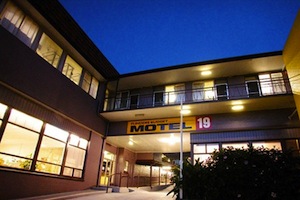 Hotel
Flinders Motel (1 star)
Website
www.flindersbudgetmotel.com.au/
Reservation
Reservation code: IRMMW
email: info@flindersmotel.com
Guaranteed Rates
(AUD per night)
Less than $100
Location & Contact
19 Flinders Street,
Wollongong, NSW, 2500
Phone: (+612) 4226 6566
Fax (+612) 4227 0398
Reservation Deadline
August 20, 2012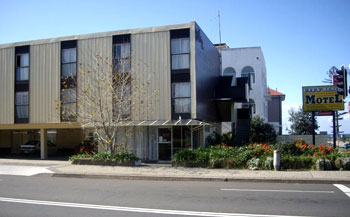 Hotel
City Beach Motel
Website
-
Reservation
-
Guaranteed Rates
(AUD per night)
$105
Location & Contact
22 Crown Street,
Wollongong, NSW, 2500
Phone: (+612) 4229 7288
Reservation Deadline
August 20, 2012
Last reviewed: 16 August, 2012
Key Dates
Conference Dates: 23 - 28 September 2012
Technical Co-Sponsor